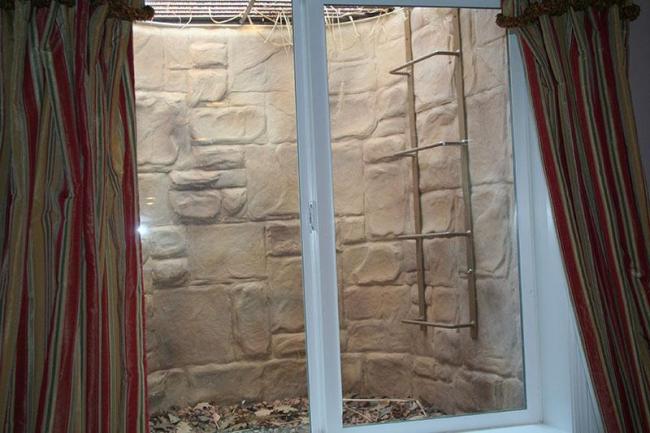 When hiring a contractor to finish your basement, it's important to know all of the egress window requirements. An egress window is a window that's large enough for entry or exit in case of an emergency. When installing an egress window they're usually paired with a ladder or steps for a safer and quicker escape.
There are various requirements that come along with an egress window. This blog will cover any questions you may have regarding the installation process and essentials. It will also summarize the International Residential Codes (IRC) on egress windows located in Section R310 -- Emergency Escape and Rescue Openings.
Egress Window Requirements
Is an egress window required?
Yes, an egress window is a required in every habitable space and bedroom located in the basement. A door may be used in place of the window, as long as occupants can exit through to the outside of the house and it's operable from the inside without the use of a key or tool.
What's the importance of an egress window?
Egress windows allow more light to enter the basement, making it more aesthetically pleasing and appear similar to the rest of your home. Plus they are an essential safety requirement that will provide you with peace of mind, knowing there's a safe escape in the basement. So if there's a fire or other emergency, anyone in the basement at the time can easily exit through the egress window or a rescue team can easily enter through the window to save them.
How many egress windows do I need?
There must be an egress window installed in every bedroom and habitable space located in the basement. So the number will vary based on your basement.
What size egress window is needed?
The standard size for an egress window is 30 inches wide by 48 inches tall, which will meet the typical requirements.
IRC Requirements:

all emergency escape and rescue openings must have a minimum net clear opening of 5.7 square feet

grade floor openings must have a minimum net clear opening of 5 square feet

minimum net clear opening height is 24 inches

minimum net clear opening width is 20 inches

must be operable from the inside without the use of a key or tool
What size egress window well do I need?
To meet egress window requirements, the window well should be 64 inches wide by 36 inches in projection and between 3 to 5 feet deep (based on how far above/below grade the window will sit). For aesthetic purposes, it's best to center the egress window in the window well.
IRC Requirements:

minimum horizontal area of the window well is 9 square feet

minimum horizontal projection and width is 36 inches

the area of the window well must allow the emergency escape and rescue opening to be fully opened

the ladder or steps may encroach a maximum of 6 inches into the required dimensions of the window well
What are the egress window ladder and steps requirements?
A ladder or steps are required to help for an easier escape.
IRC Requirements:

window wells with a vertical depth more than 44 inches shall be equipped with a permanently affixed ladder or steps that are usable with the window in the fully open position

ladders or rungs shall have an inside width of at least 12 inches, project at least 3 inches from the wall, and shall be spaced no more than 18 inches on center vertically for the full height of the window well

bars, grills, covers, and screens (or similar devices) can be placed over the emergency escape, rescue openings, or window wells that serve such openings, provided the minimum net clear opening size complies and such devices shall be releasable or removable from the inside without the use of a key, tool or force greater than that which is required for normal operation of the escape and rescue opening
Who can install my egress window?
Custom Integrated Designs Ltd. will properly install your egress window while meeting all the necessary requirements. CID also provides complete design and construction services to help you finish or remodel your entire basement and home. Contact CID today for any of your basement needs in the Castle Rock, Aurora, and surrounding south metro Denver areas.