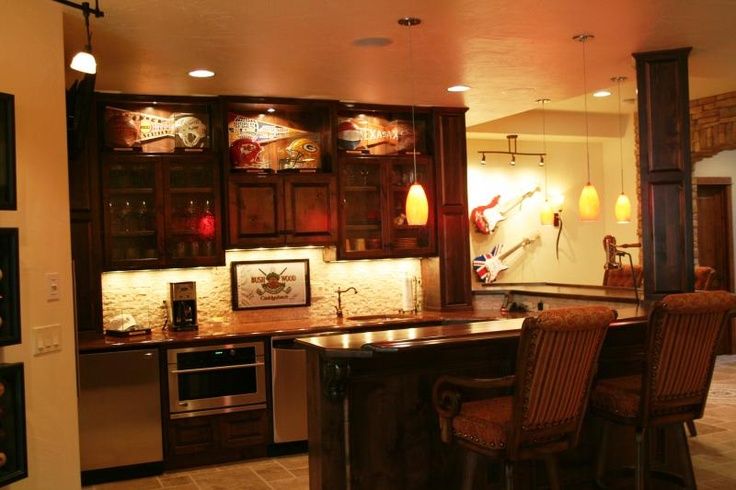 Custom Integrated Designs Ltd is the only basement finishing contractor in Aurora CO, Parker, Castle Rock (or anywhere in our service area) with the resources to create custom cabinets at an in-house wood shop.
This unique feature of the company dates all the way back to 1975. More than 40 years ago, at 16 years of age, CID founder and general manager, Gerald Vidmar, began building custom cabinetry and furniture out of his parents' garage. Neighbors, friends, and family were the first to appreciate his custom woodwork, but word quickly spread.
Thanks in large part to the quality of his custom cabinets, Jerry and the newly formed Custom Integrated Designs Ltd carved out a successful business in the kitchen and bathroom remodeling trade.
A few years later the trend of finishing basements and turning them into valuable, usable home space really started to take off. Jerry was one of the first in the Denver metro area to start providing basement remodeling services, and throughout the decades that followed, he has always offered his customers the unique advantage of custom cabinets and woodwork from his very own wood shop.
The Value of Custom Cabinets for Parker CO and Metro Denver Basement Finishing
Custom cabinets and architectural details are one of the reasons that CID Basements consistently produces one-of-a-kind work that has no comparison. While other basement finishing companies stick to cookie cutter designs, we build unique floor plans with tons of special details that make a space pop.
You deserve individualized remodeling work that perfectly matches your home, your style, and your vision. Only CID and our custom cabinets and wood shop can provide the proper level of customization.
If you'd like to talk about how we can work unique design details and custom woodwork into your project, contact us online or call Gerald Vidmar at (303) 591-7100 today!