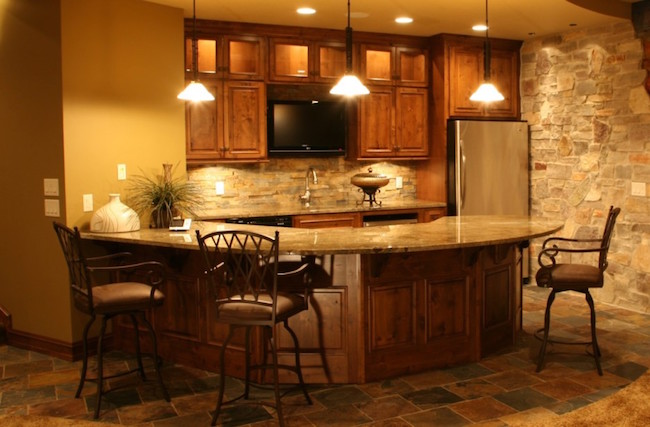 Have you ever thought of how custom cabinets could completely change the look of your basement? You might be under the impression that cabinets are cabinets and they all look the same. However, just by adding new, handcrafted cabinets, you could completely change the entire aesthetics of your basement.
Custom cabinet trends are changing every year. That's why it's important to get a timeless look that will have your cabinets looking fresh for years to come. Most basement cabinets are incorporated into the bathroom, kitchen, bar, or wine cellar. Your basement could go from dull and boring to elegant and high-class just by re-doing the cabinetry.
In this blog, we will discuss how to add custom cabinets to the main rooms of your basement to completely change the look and feel.
How to Add Custom Cabinets to Your Basement
It's important to start with a professional. Custom Integrated Designs Ltd. is an expert in basement design and custom cabinetry. All of CID's cabinets are handmade and designed specifically for the customer. Plus CID is the only basement remodel contractor in the Denver area that has its own woodshop. So you know you'll be getting one of a kind cabinets that you won't find anywhere else.
Once you hire on your basement remodeling pro, you can then add newly designed cabinets in the following rooms.
Bathroom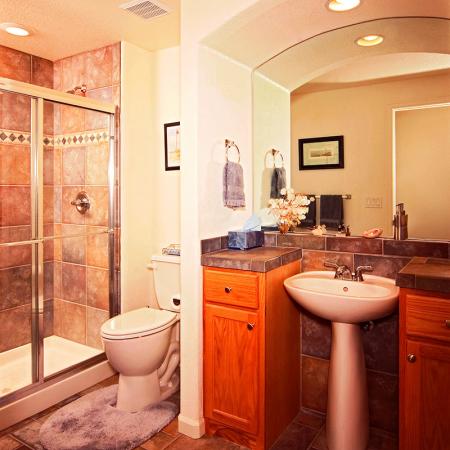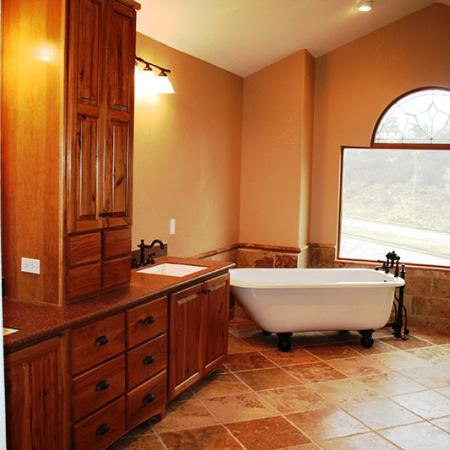 A great place to start with custom cabinets is in the bathroom. This is because it's a room that often needs a lot of cabinet space to store toiletries, towels, and other necessities. Why go with the same boring old cabinets as everyone else on your block?
CID can provide a variety of cabinets types, colors, and textures. You can get solid wood drawers, open shelves, and even self closing full extension drawer slides for a low maintenance and easy-to-use amenity. Then the stain of the wood can range from a deep, rich, Cherry to a lighter, more oak look.
Kitchen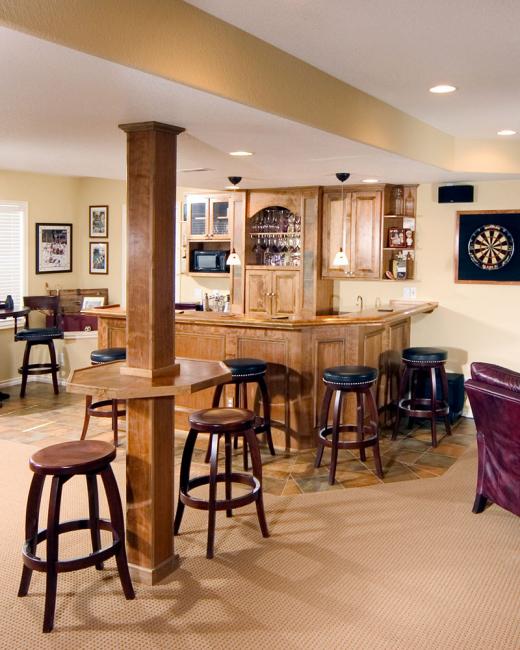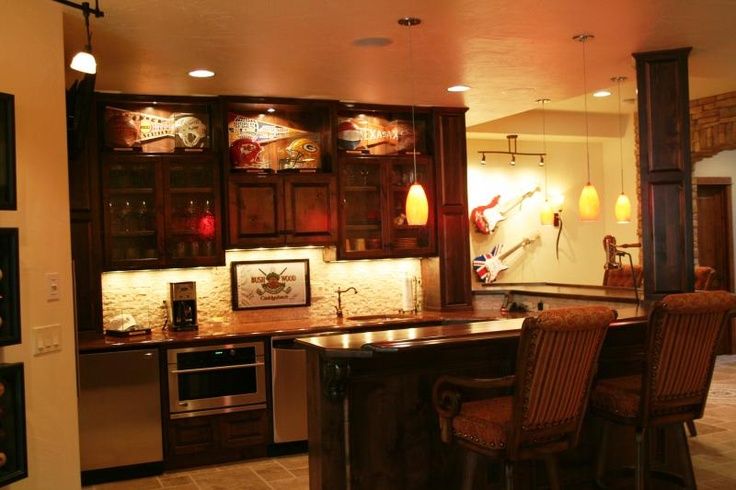 Basement kitchens or kitchenettes are a trend on the rise. To make your kitchen stand out among the rest, you can put in custom cabinetry to hold plates, glasses, silverware, utensils, and more. Your cabinets can be more than a place for storage, they can be a prominent addition to the room.
Along with handcrafted cabinets, CID can also incorporate custom fabricated Granite to freshen things up. Get the look you've been dreaming of without having to leave the house. Just let CID designer Jerry Vidmar know exactly what you want and he'll make it happen.
Wet Bar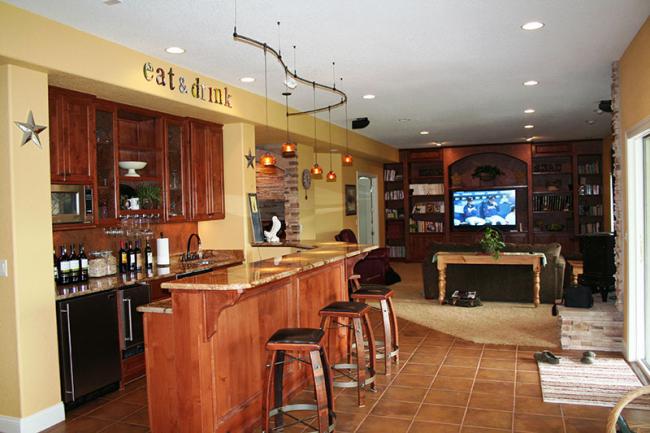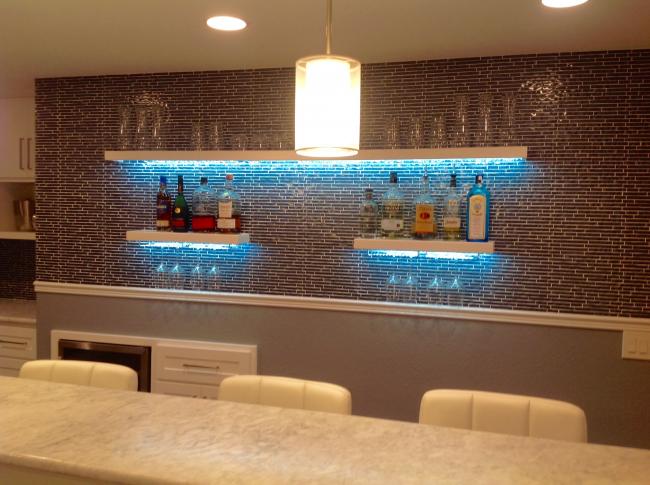 CID also creates custom wet bars that are made completely at the in-house wood shop. These can feature lower cabinetry that can fit an under the counter microwave, refrigerator, or a full size dishwasher. With a handcrafted bar, you get a unique style, with one of a kind personality.
If you're going for an aesthetically pleasing look, CID can also incorporate back lighting and floating display shelves for clean and elegant look. This is a great way to display and store your fine liqueurs and glasses.
Wine Cellar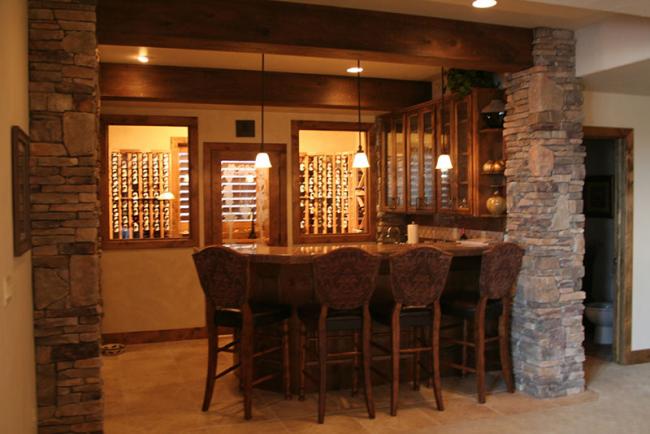 If you're more of a wine connoisseur, then a basement wine cellar would be the perfect place to age and store your many bottles of wine. Get a quality storage space with one of CID's handmade shelving systems.
Get Custom Cabinets
Custom Integrated Designs Ltd. will help you take your basement to the next level with custom cabinets. CID specializes in custom cabinetry, unique floor plans, room design, and architectural details with personalized service and attention to detail. Give CID a call today if you're ready to transform your basement.