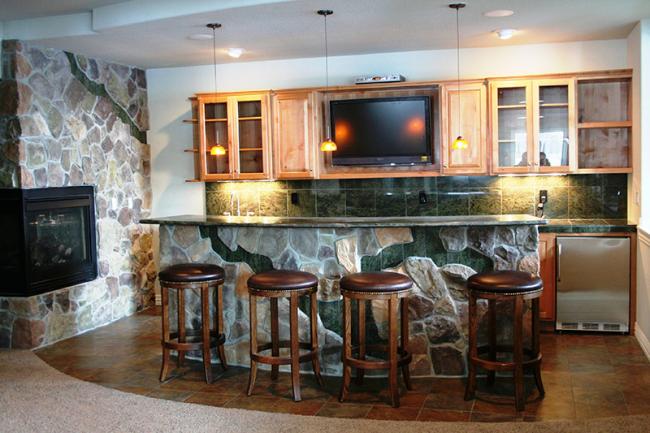 There are many reasons to look into remodeling your basement in Denver. If you have an unfinished basement or something you're not proud of, remodeling could be the right choice for you.
In Denver especially, the housing market is on the rise and people are moving to the city left and right. Remodeling your basement into a comfortable and enjoyable space could open many doors for you. It could help you increase the property value of your home or even act as an additional space that you could rent out.
Because basements are usually thought of as dark, cold, scary places, it's important to know how to remodel them into pleasant living spaces. In this blog, we will discuss the top tips to remodeling your basement to help you enhance the look and feel of your home.
Remodeling Your Basement Tips
When it comes to remodeling your basement, let your creativity flow. Before remodeling, it always helps to speak with a basement design professional about the process and your options, but you're not limited to just those suggestions. Below are the top tips to help you make your basement a little more appealing,
Mood Lighting
Denver is known for its sunny weather -- it's actually said that Colorado averages 300 days of sunshine per year. So if you have windows in your basement, this would be the perfect state to let in the natural light and save on electric bills.
However, if your basement doesn't have many windows or you'll be using it a lot at night, then you should add some mood lighting. This can help make the space more comfortable and less "dark and scary." It's also an option to add dimmers so you can alternate between low and bright lighting depending on the occasion.
Add Some Texture
Adding a textured floor to your basement could go a long way. Floors say a lot about a place. For example, if you walk into a house and see shag carpet, you might assume it was built in the 70s'. If you walk into an apartment with sleek black tile, you could assume it's a newer, more modern place.
Adding some textured floors helps freshen up the look of your basement and feels great when you're barefoot. It can also set your basement apart from the rest by giving it a little bit of character and pizazz. The best textured flooring to go with is stone or textured laminate wood.
Warm it Up
To help lighten the mood and appearance of your basement, you can use warm tones for the walls and furnishing. Add a shade of warm amber or yellow to the walls or ceiling. This will help make things a little more lively and uplifting.
As for the furniture, you could go with white couches or chairs -- just make sure to keep them clean. Nothing says unappealing like brown couches that used to be white. You could also add some light artwork to the walls to make things a little homier and brighter.
Make it Your Own
A basement doesn't have to be an empty space or a place used for your storage (or hoarding). Make it a place you actually enjoy spending time by adding the things you love doing in your free time.
Denver is known for being an active state. A great way to make the basement better is by adding some workout equipment or indoor activities for when you can't get outdoors. That will help make this large living space something resourceful and all yours.
Bring it to Life
Plants help to make any room feel more fresh. It will also improve the air quality and make the space more enjoyable. Now, we are talking about adding plants to a basement, meaning a place that might not get very much sun.
If you have a sunless basement, you could invest in plants that don't need much sunlight such as a Dracaena, Bromeliad, or Maidenhair Fern. You could also add in some fake plants because let's face it, watering and nurturing plants can be a bit of burden.
Start Your Remodel Today!
Custom Integrated Designs Ltd. (CID) has everything you need to get a full basement makeover. CID provides basement finishing services to Castle Rock, Aurora, and the surrounding Denver Metro Area. Call CID today at 303-591-7100 and make your basement a place you enjoy.